In this issue Peter van Meurs immensely popular "new look" at the flaws and possible new varieties in the 2d Grey Kangaroo and Map printings comes to a significant milestone with this...
In this issue Melbourne 2017 International FIAP Stamp Exhibition appears to be one of the best-organised major events of recent decades and seems set to break some records. Our cover shows...
Volume 11 Issue 2
1
Volume 11 Issue 1
2
COMING SOON
3
Posted | Comments Off
In this issue During his long reign as Australia's Prime Minister, Sir Robert Menzies was loved by many and also hated by many – but perhaps unusually, he was frequently secretly liked, and even admired by those who 'hated' him. ASP explores the ins and outs of this charismatic political leader. News & Editorial A New KGV Coil Discovery More Details A...
Read More
Posted | Comments Off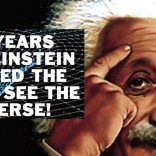 In this issue Albert Einstein is widely regarded as the most brilliant physicist who ever existed. Few people understand his theories but ASP tries to explain… (Click image to enlarge) News & Editorial This Is 'ASP' Issue Number 60! (Editorial) Guernsey Unveils 2016 Issues More Details ASP Ups Subs as AP Raises Rates More Details The Legend Continues as Seven...
Read More
Posted | Comments Off
In this issue Our cover illustration depicts one of Australia's greatest...