VALONSKY
In this issue Our front jacket portrait of Lt Governor Lachlan Macquarie, attributed to John Opie, captures aspects of his character that are perhaps open to debate. His noble and...
In this issue Melbourne 2017 International FIAP Stamp Exhibition appears to be one of the best-organised major events of recent decades and seems set to break some records. Our cover shows...
Volume 11 Issue 3
1
Volume 11 Issue 1
2
COMING SOON
3
Posted | Comments Off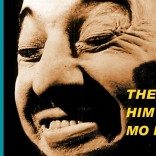 In this issue Humour is at the heart of every culture… and our comedians capture the essence of that self-mockery, or mockery of others, that's close to the surface of many jokes. In his day, Roy Rene "Mo McCackie" was very "rude and naughty" but he was arguably Australia's funniest man of all time. His vaudeville stand-ups, comic routines...
Read More
Posted | Comments Off
In this issue During his long reign as Australia's Prime Minister, Sir Robert Menzies was loved by many and also hated by many – but perhaps unusually, he was frequently secretly liked, and even admired by those who 'hated' him. ASP explores the ins and outs of this charismatic political leader. News & Editorial A New KGV Coil Discovery More Details A...
Read More
Posted | Comments Off

In this issue Albert Einstein is widely regarded as the most brilliant...